Restrictions on the use of hazardous Substances in electrical and electronic equipment | Directive 2011/65/EC
Directive 2011/65/EC of the European Parliament and of the Council of 8 June 2011 sets out restrictions on the use of certain hazardous substances in electrical and electronic equipment.
In particular, restrictions are placed on the following substances (weight percentage or concentration):
Lead (Pb) 0.1%;
Mercury (Hg) 0.1%;
Cadmium (Cd) 0.01%;
Hexavalent chromium (Cr6+);
Polybrominated biphenyls (PBB) 0.1%;
The new RoHS Directive introduces the obligation of the CE marking and the requirements for the declaration of conformity.
The manufacturer/importer/distributor shall ensure that the appropriate conformity assessment procedure has been applied and shall then affix the CE marking to the finished product. As of January 2013, electronic products bearing the CE mark must meet the requirements of this new Directive in addition to the requirements of the applicable separate directives (e.g. Low Voltage, RED, etc.).
The scope of the new RoHS Directive has been extended to new product categories compared to the previous Directive, with different deadlines:
22 July 2014 Medical devices, control and monitoring instruments;
22 July 2016 In vitro diagnostic medical devices;
22 July 2017 Industrial monitoring and control instruments;
22 July 2019 Other electrical and electronic equipment not included in the above categories.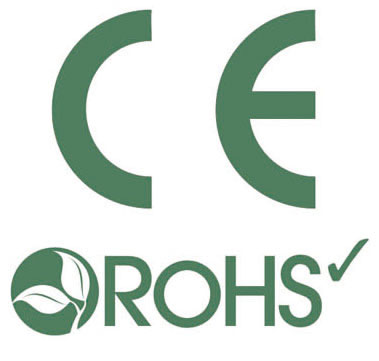 Related Services
Ask for a Quote
---